International Parcel Delivery
You can trust our company to send or receive your parcels not only throughout the country, but also all over the world!

With the international delivery service Europa Delivery, you can send or receive letters, documents, goods or parcels with personal belongings anywhere in the world in no time!

Our company was created to provide simple, affordable, and reliable international shipping that will help your business thrive around the world or get closer to your family and friends!
We send and deliver parcels from Europe countries in Cyprus every day. 
Our door-to-door service allows you to place an order from your home. In order to calculate the cost of the service, send us the dimensions, weight, contents and addresses of the sender and consignee.
For Europe counties we have Express and Economy delivery service. We have air, land and sea transport.
Depending on your preferences and your cargo, we choose the safest and most affordable delivery option for you.
Shipping abroad doesn't have to be complicated, especially when your package is in safe hands. Now we offer cheap international parcel delivery from Cyprus to more than 200 countries, including the CIS countries. You do not need to worry about customs clearance and duties, our service includes full support. We send and deliver parcels from Moldova, Ukraine, Belarus, Russia on a weekly basis. In all these countries, we have an office where you can arrange the shipment of the parcel. Our representatives will accept the parcel for shipment only after you have contacted our head office in Cyprus. Contact us to get information about the cost and instructions for sending parcels.
Office in Moldova is located at the address: Chisinau, Ismail str. 58/1.
Office in Ukraine: Chernivtsi, Provulok Skladsky 4.
Office in Russia: Moscow, Yasny Proezd 32, 127081.
We send and receive weekly shipments and parcels from Ukraine. We deliver parcels throughout Ukraine, the delivery point is the offices of Nova Poshta. Delivery time takes about 20 days.                                                                                                   The cost of parcels is formed on the basis of weight and volumetric weight. That is, in fact, the volume should not exceed the weight. The formula for calculating volumetric weight is: Length (cm) × Width (cm) × Height (cm) / 4000 = Volumetric weight (kg).
When calculating the cost of delivery, the carrier can use physical and volumetric weight:
in combination with each other, for example, when the carrier compares the physical and volumetric weight and calculates the value of the shipment according to the highest of the resulting values;
separately (calculates the cost strictly according to one type of weight calculation).
 In order to send a parcel from Ukraine, please send it to our head office address: Chernivtsi, prov. Skladsky, 4. Recipient: Lazarenko Olena Mikhailovna. Tel: +380372553333; +380953285544. On the box write: EUROPA DELIVERY, name and surname of the recipient in Cyprus, city, tel.      After sending the parcel, contact with our office in Cyprus.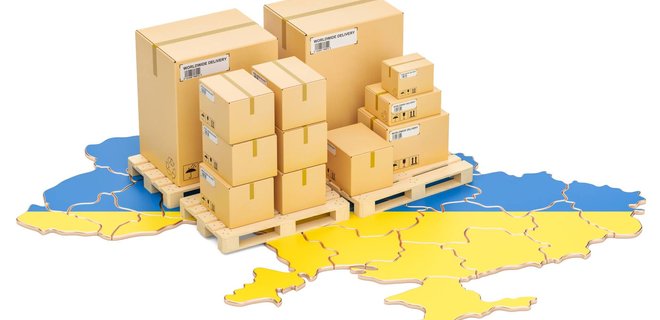 Delivery from Russia to Cyprus with EuropaDelivery
EuropaDelivery is your reliable partner in organizing international delivery from Russia to Cyprus. Our company provides high-quality cargo transportation services, combining professionalism, technological innovation, and a personalized approach to each client.
Flexibility and Diversity of Cargo:
EuropaDelivery is ready to transport cargo of any size and type, supporting both small shipments and large industrial freight transportation. We tailor our services to your individual requirements, providing flexible and innovative solutions to meet the diverse needs of our clients.
Efficient International Shipping Solutions:
EuropaDelivery offers top-class transport solutions to ensure safe and timely delivery from Russia to Cyprus. Our modern fleet, equipped with cutting-edge technology, allows us to maximize efficiency and minimize time delays.
Customs Clearance:
During international freight shipping, we provide professional assistance in customs matters, ensuring a smooth process and minimizing the time spent crossing borders. Our customs declaration experts ensure the correct documentation, adhering to all necessary requirements and standards.
Real-time Tracking:
EuropaDelivery offers real-time cargo tracking systems, allowing you to be confident about the precise location of your cargo at every stage of transportation. This ensures transparency and control over your deliveries.
Personalized Approach to Cargo Transportation Services:
EuropaDelivery values each client and strives to provide a personalized approach. Our experts are ready to consult you on all matters related to cargo delivery from Russia to Cyprus and offer individual solutions tailored to your unique requirements.
EuropaDelivery is not just a company; it's your reliable partner in international freight shipping. Trust us with cargo delivery from Russia to Cyprus, and we will ensure reliability, efficiency, and professionalism at every stage of the process.